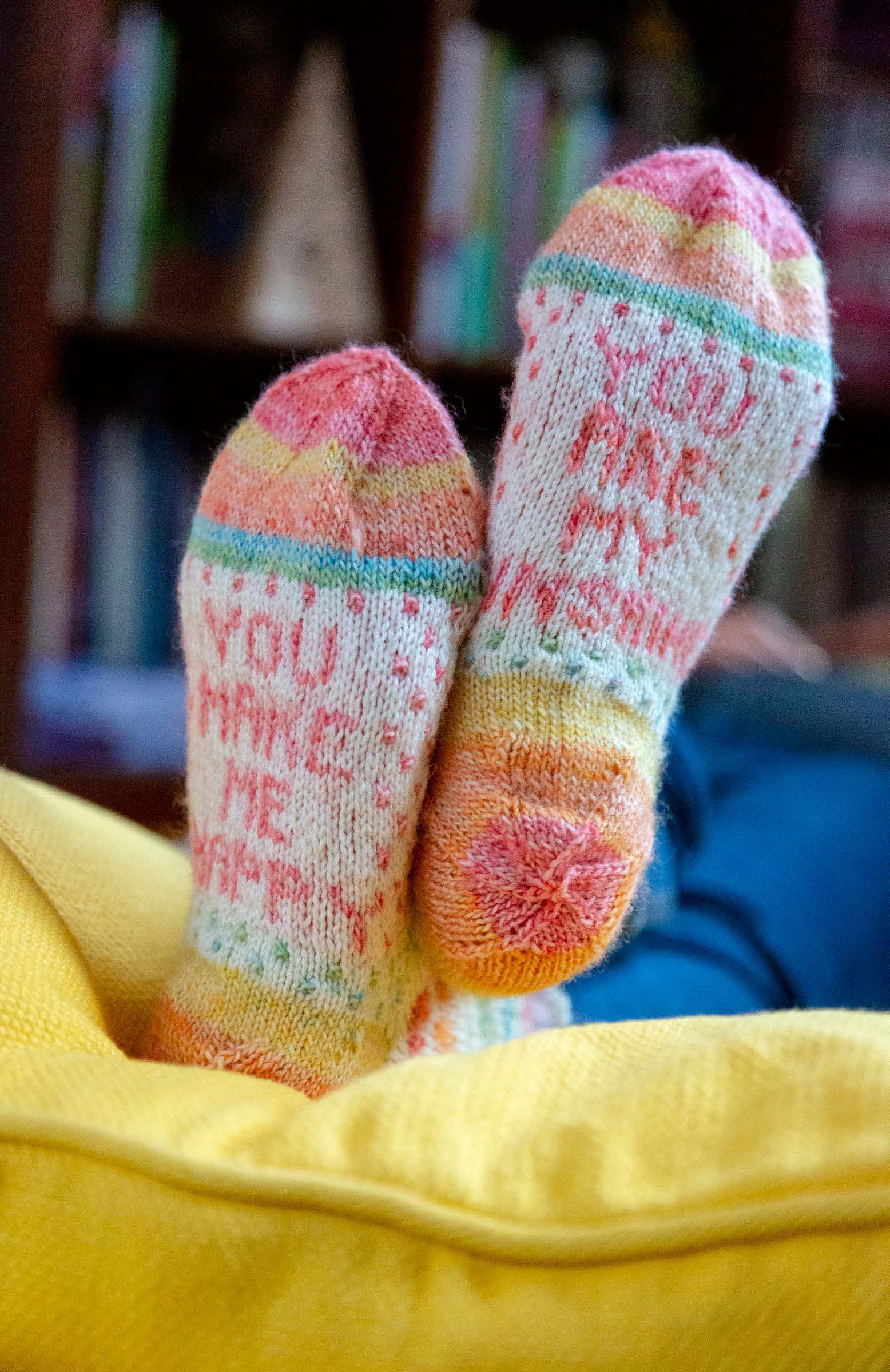 I named this pair of socks, 'Colourwash' because they remind me of watercolour paintings. They feature a heart motif and an afterthought heel. This heel allows uninterrupted patterning around the foot which is why I have used it again even though my favourite heel is the standard heel flap and gusset.These socks make the perfect pair on a gloomy day of rain.
Read more in our Issue 49.
Download the PDF pattern now.
Designed by Lorrainne Thompson
905.885.0347
Etsy: spillyjane
Ravelry: SpillyJane