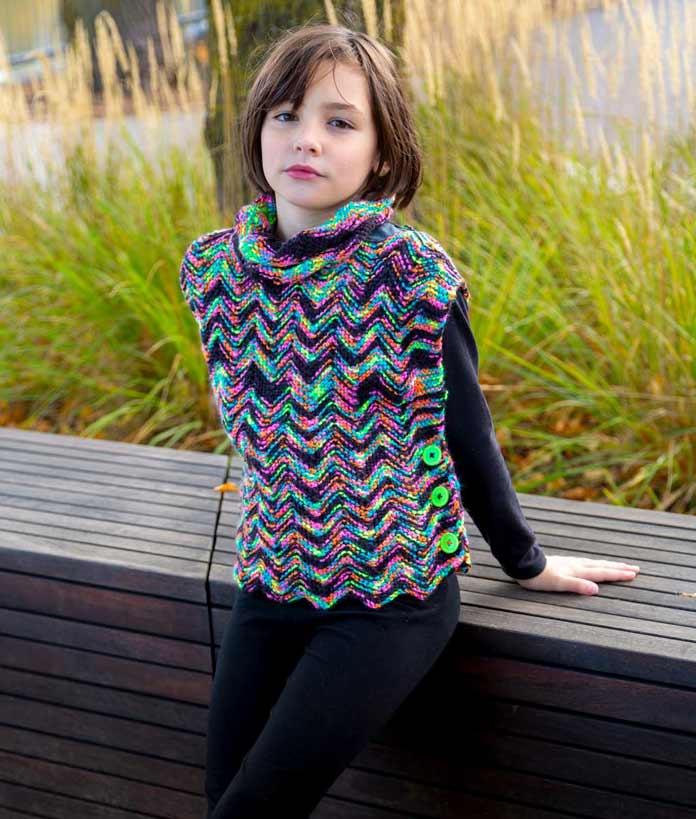 When I was young my mother uses to add rick rack trim to everything, dresses, skirts and curtains. This pattern reminds me of those zigzags!
Children grow up so quickly, it's handy to have a quick pattern to knit up. I used Red Heart Gumdrop yarn, a plush and soft acrylic perfect for children. Gumdrop comes in 15 fun and, well, very appetizing colours!
Read more in our Issue 49.
Download the PDF pattern now.
Designed by Flo Flory
[email protected]