Thank you for visiting us to see who makes up our cast of editors and contributors at ANPT! The team is made up of skillful, knowledgeable, personable ladies with a strong passion for what they do. They are experts in their respective categories of needlework, who also enjoy other forms of needlework. They bring to ANPT magazine the most inspiring works from across Canada in every fabulous issue! John, the gentleman of the team, pushes the enterprise forward with his excellent business skills and makes each issue look its very best! – Carla
Carla A. Canonico
Publisher, Editor-in-Chief
Email
As a child, Carla was always fascinated with her mom's sewing and was close by every time her mom was at her sewing machine. Her mother had a passion for sewing from a young age and because of her, Carla developed an appreciation for sewing with beautiful fabrics. Carla also learned to knit from her grandmother who was an excellent knitter! But being busy with school, learning classical piano and swimming, she hardly had any time to get actively involved in needlework.
She was born of Italian parents in Montevideo, Uruguay, and they immigrated to Montreal when she was 3 years old. Her father was a barber on weekdays and a professional musician on weekends.
By the time she started grade 2, she could speak Italian, Spanish, French and English, which later inspired her to get her Bachelor of Arts in Modern Languages at McGill University.
She married John De Fusco after graduating and worked for RBC and SunLife, where she learned the art of good customer service.
They moved to Newmarket, Ontario in 1990 where she was introduced to cross stitch on the GO train to fill the 45-minute ride to work and another 45-minute ride back home. On the train is where she accomplished a lot of stitching.
Once she started A Needle Pulling Thread magazine, her love for the needle arts flourished. She learned how to hook rugs, quilting and in 2009 she picked up knitting again; there isn't an evening that goes by without knitting.
Carla believes that everyone can achieve their goals if they set their mind, heart and soul to them. A Needle Pulling Thread is a magazine that reflects this concept with every fibre artist she brings to the pages of each inspiring issue. The magazine also reflects that life is better with needlework.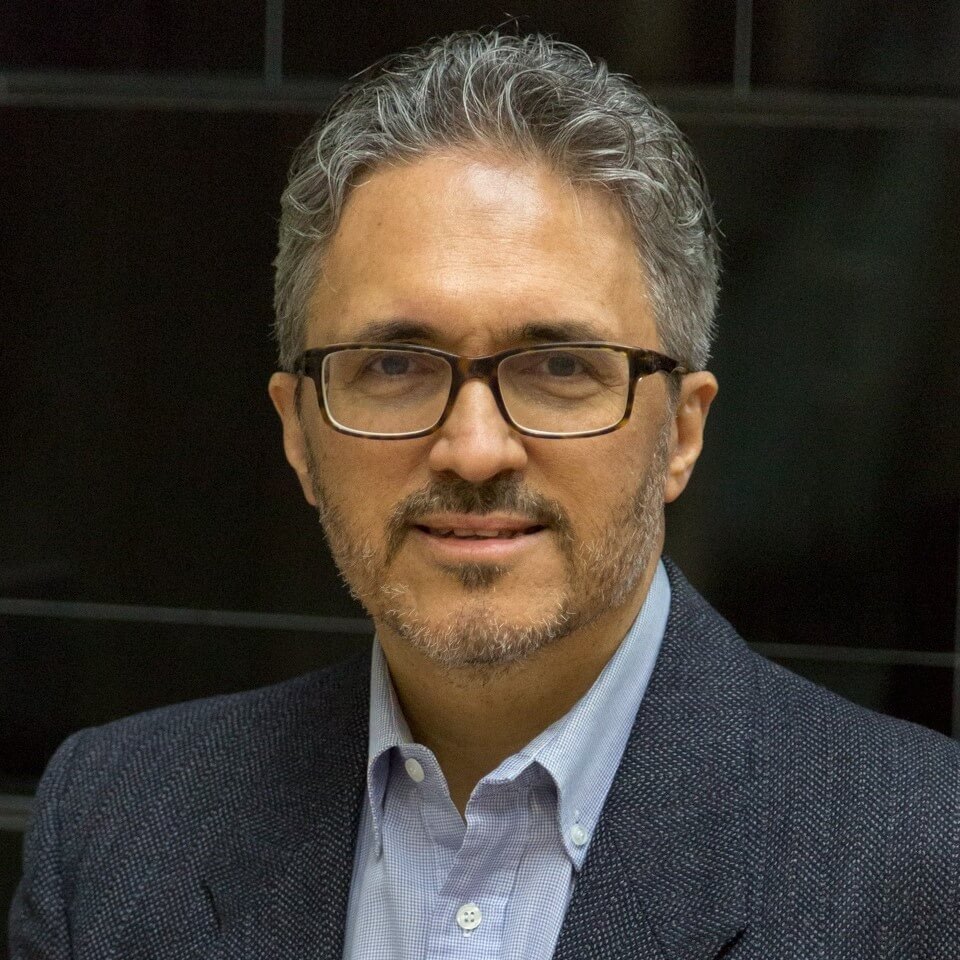 John De Fusco
Publisher
Email
John has followed a circuitous path to the magazine publishing business, through engineering and business schools, careers in the financial, IT, and telecom industries, and a relocation from Montreal, Quebec, to Newmarket, Ontario.
John was in between jobs in 2005 when he made the decision to join Carla in her fledgling enterprise. It was certainly a leap of faith out of the comfort zone, outside of the box. Everything was going the way it was supposed to go, and they decided to turn it upside down.
Yet they wouldn't want it any other way. It is a coming home of sorts for John. His parents immigrated to Canada from Italy and found work in the thriving "schmatta" business in Montreal. John remembers vividly the dinner table talk about the shop, the piecework, the foreman, and the union.
Though John doesn't partake in any needlework, he still feels a very close connection. John draws inspiration from the classic films of the 30's through 50's, and from the fact that many of the readers of A Needle Pulling Thread grew up in the 60's, in the era of the Beatles and Stones and Woodstock…of Vietnam and landing on the Moon. John is also inspired by his life-long passion for music and photography. But most importantly, John is inspired by Carla's vision of a better world, and her passion for and faith in the needle arts.
John works with Carla on the photography and layout for A Needle Pulling Thread, and looks after the day-to-day business administration. John also administers the web site as well as The Needlework Pages, the online directory for everything needlework.
Meet the ANPT Team
---