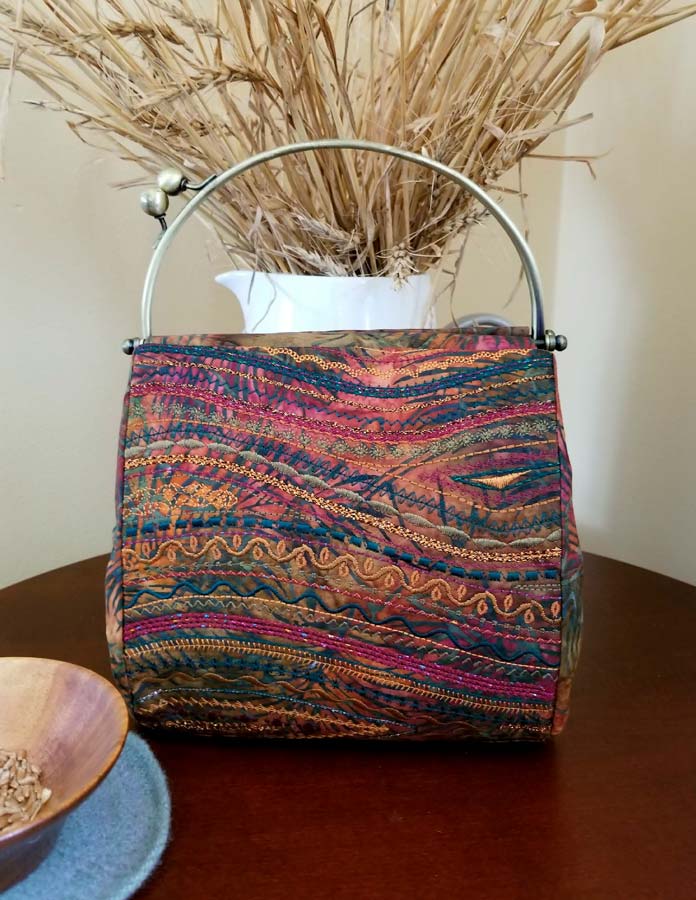 One set of handles–many purses! Embellish the main panel of fabric as you wish–it's a great opportunity to try out all your decorative stitches, decorative threads, new techniques, and cool sewing machine accessories, Thee Sttupeendouss Sttiittcchiing Clluttcch Purrssee especially cording/couching feet – or even your circular attachment!
I used the Stupendous Stitching book by Carol Ann Waugh as inspiration for the embellishment on the body of the purse.
Read more in our Issue 47.
Designed by Liana Kirkey
That Sewing Place
16610 Bayview Ave # 10
Newmarket, ON L3X 1X3
905.715.7725
www.thatsewingplace.ca
Facebook: TSPNewmarket