Issue 47

Chakras, mandalas, meditation are the topics for Issue 47. Take a journey to self-discovery through the meditative world of the needle arts. In this issue we offer several ways to interpret mesmerizing mandalas whether they be knitted, crocheted, quilted, embroidered and rug hooked. We joyfully encourage you to add your interpretation to these patterns so they represent who you are entirely. You'll be the talk of your yoga class wearing the Solar Plexus Vest ideal for meditation, and the Wiggle Room socks from the Thoughtful Soles Series with the words 'Free Your Mind, Free Your Toes' cleverly knit in the soles. See the second installment of The Beauty of Texture and all the simple stitches offered to create intricate smocking – it's easier than it looks. Judith Marquis uses prints, various fabric textures and lines to create stunning smocking patterns. All graphs, charts and full instructions with photos are always provided in every stunning and informative issue! Enjoy!!
You may also like…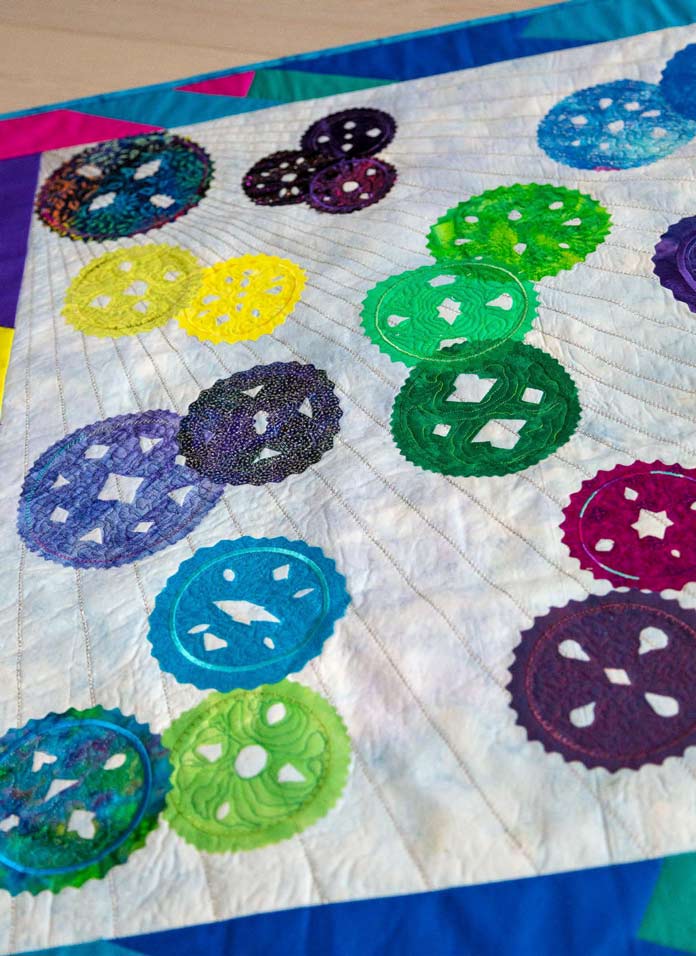 Finally Finding Yourself Wallhanging
Making this quilt, is a great visual for demonstrating the people in your life that have brought you numerous life experiences. Create it in the fabrics and shapes that best represent these influences for maximum effect. Designed by Annette Janca Education and Marketing Administrative Support SVP Canada Inc.
www.husqvarnaviking.com
HUSQVARNA VIKING, EPIC and INSPIRA are trademarks of Singer Sourcing Limited LLC. ©2018 Singer Sourcing Limited LLC.
$

5.99
Add to cart