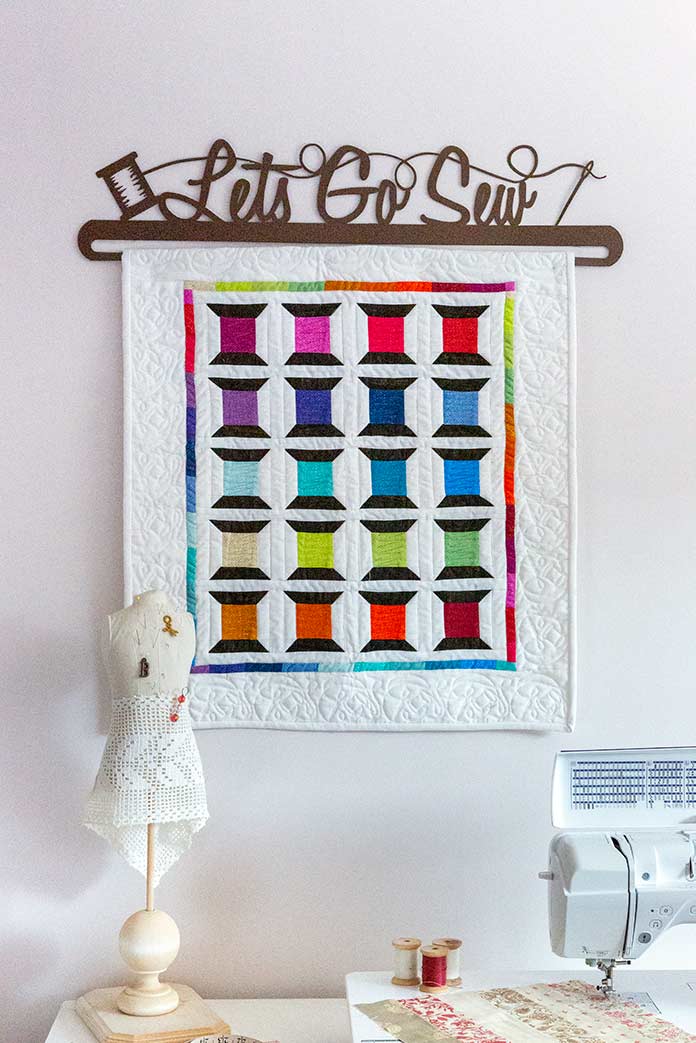 Quilters are among the most generous of people I have come across, making quits for friends, family and especially those in need. Made from the heart with love and kindness, a quilt provides comforting warmth and softness to its recipients. While we love to support charity quilting, it's always a special day when quilters come into the store proudly declaring that they're finally making a quilt for themselves and watching them cherish the time spent selecting the perfect fabrics.
Inspired by the vibrant colours of the Spotted 2019 collection designed by Brigitte Heitland of Zen Chic for Moda, the Spotted Spool mini quilt is the perfect project for quilters to 'spoil' themselves or perhaps spoil one of their quilting friends with this quilt. After all, thread and colour is like candy to a quilter!
Download pattern.
Read more in our Issue 52.
Designed by Clodagh Coker
The Quilt Store
17817 Leslie Street, Unit 40
Newmarket, Ontario L3Y 8C6
www.thequiltstore.ca
905.853.7001