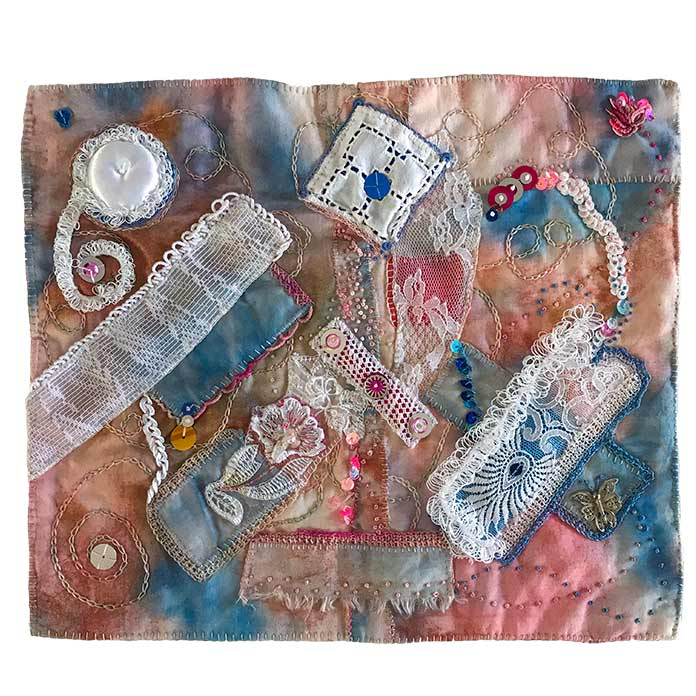 Last year I read about a new challenge from the San Francisco School of Needlework and Design. Entitled Healing and Reflection, the challenge was to produce a stitching exploring the concepts of healing and one's experience with embroidery. I was enticed to participate, as I have found much benefit in my own health journey, once I returned to creating with needle and thread.
Many years ago, when my children were small, I tried a few embroidery kits. As my son and daughter grew, and participated in a variety of sports, dance, karate, and chess, my time for creative outlets dwindled, and embroidery fell by the wayside.
Read more in our Issue 52.
Susan Cuss
Embroiderers' Association of Canada, Inc.
Association canadienne de broderie, Inc.
eac-acb.ca