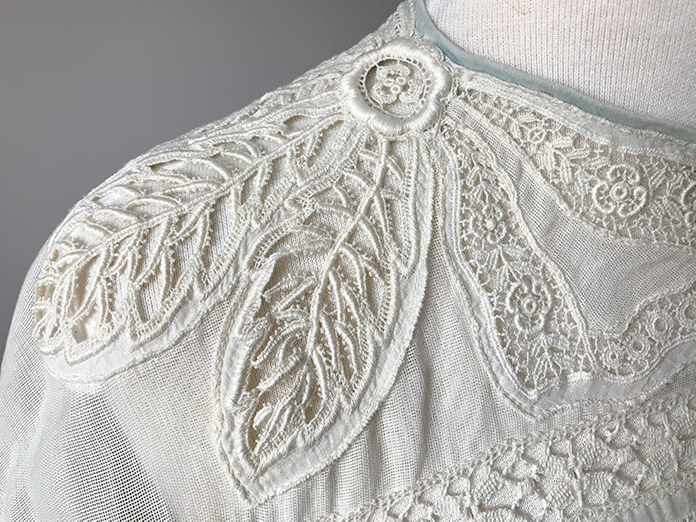 The dress was worn by my maternal grandmother on her wedding day. Florence Emily (Flossie) Vint (daughter of Joseph and Charlotte (Campbell) Vint married George Middleton Donaldson (son of Isaac and Margaret (Shewan Donaldson) on December 26th, 1911 in Nesbitt, Manitoba and had 4 children: Hubert, Greta, Bremner and Fae.
Read more in our Issue 52.
Karen Kovach
EAC HERITAGE COLLECTION
Embroiderers' Association of Canada, Inc.