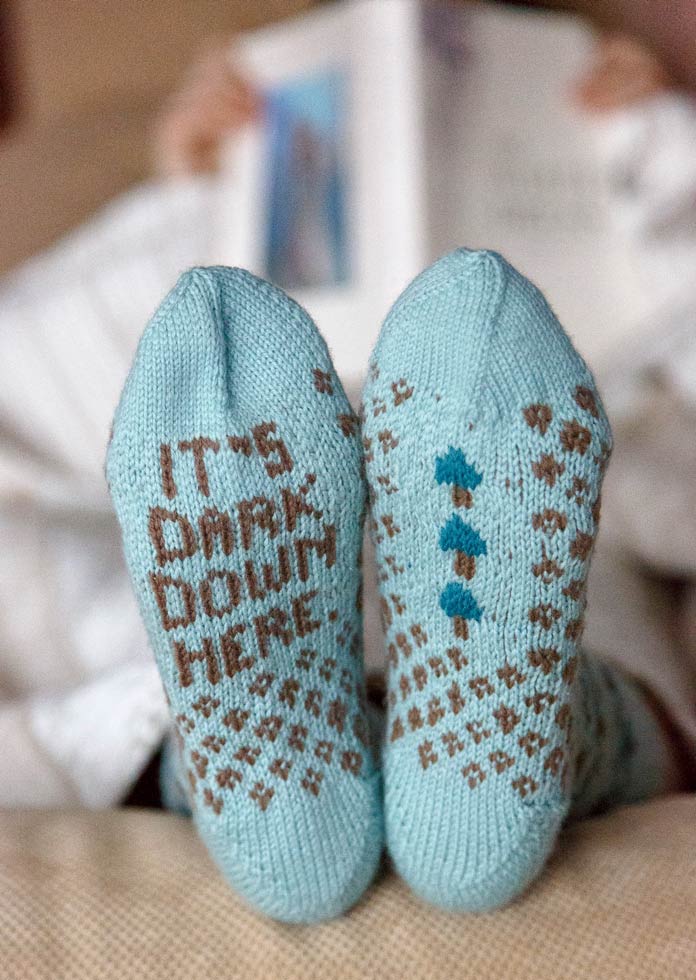 I've been knitting now for over 30 years and received my Knitting Accreditation Level 2 through the Canadian Guild of Knitters. I'm very thrilled to have my witty socks published in my Thoughtful Soles Series. I had a lot of fun designing this collection of socks over the years, applying a sense of humour to the art of knitting.
For this first installment, I used a mushroom motif and mushrooms grow in the dark… The mushroom strip on the leg is adapted from Jane Dupuis's Mushroom Kelliemuffs, lovely fingerless mits, originally published in Fair Isle Style: 20 Fresh Designs for a Classic Technique by Mary Jane Mucklestone.
Read more in our Issue 46.
Designed by Lorrainne Thompson
905.885.0347
Etsy: spillyjane
Ravelry: SpillyJane