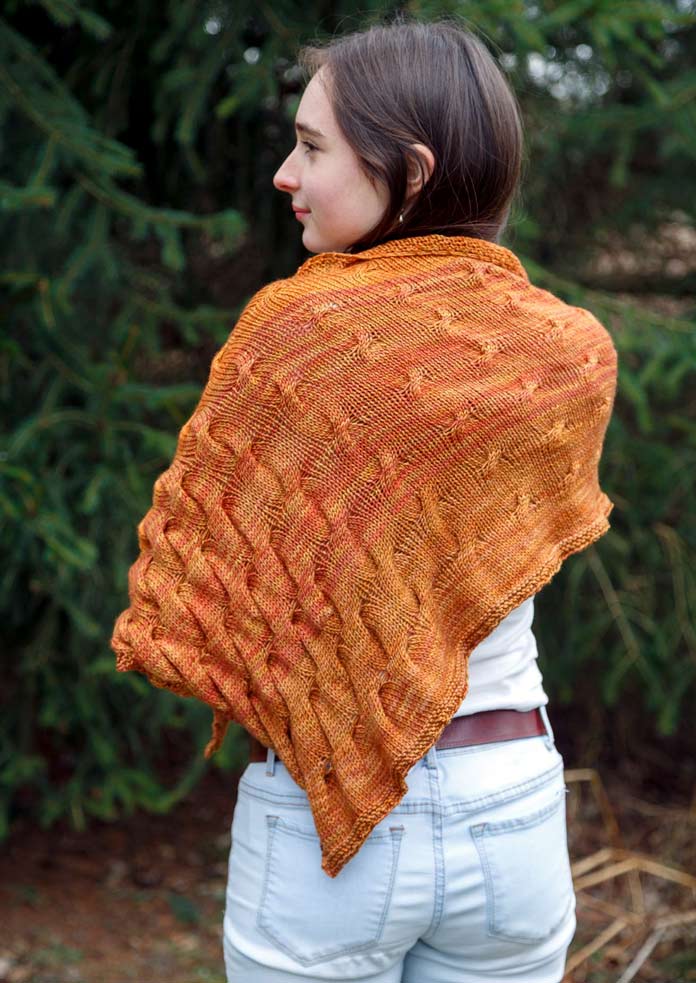 Allegra Sunset is a memory I have of my first cruise I was on from Basel to Amsterdam with my mom and friends just this past September. We enjoyed a wonderful time on the Cruise Ship Excellence Allegra and the many memories of enjoying the beautiful sunset on the Rhine River.
You'll notice, the Allegra Sunset Shawl has lots of cables, these remind me of the gorgeous Canals in Amsterdam. Look closely you'll notice they are distanced at various degrees. Amsterdam was surprisingly romantic and we have seen so little of it. 'Mutt' and Friends, thanks for the unforgettable memories we shared together.
Read more in our Issue 46.
Designed by Jacqueline Grice
KnitswissYarns
www.KnitswissYarns.com
Ravelry: Knitswiss