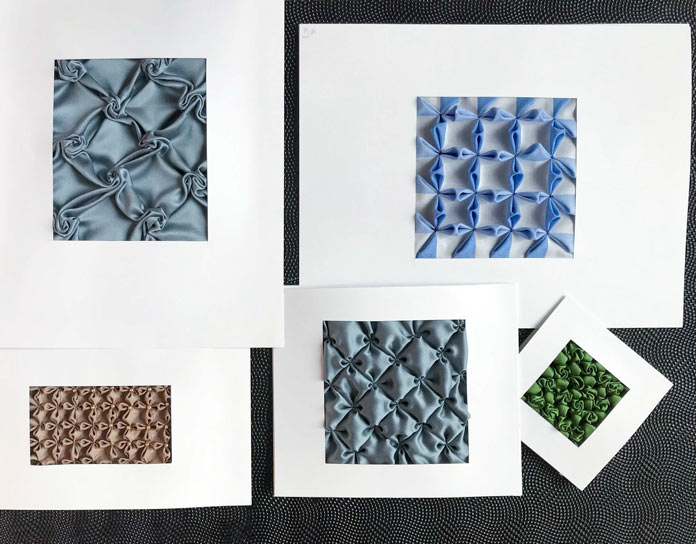 In this final segment on the Beauty of Texture, two types of smocking are presented; both based on individual motifs as opposed to linear stitches or those for which the threads carry from one motif to the next.
We start with Flower smocking which gives an all-over design of crisply pointed petals. But when the squares are moved about the graph for different spacing or the squares enlarged or turned on their axis, very different effects can be created! Even roses, if you have the patience to manipulate the fabric.
The second type of smocking is Popcorn smocking. Seldom seen or recognized, this form of smocking is quite old and rather simple to create. It creates wonderful texture with little effort and can be utilized over a large area with little stitching involved.
Strong thread and good knots will give the best results for both.
Neither of these forms of smocking have any stretch and look best in solid fabrics. But do not hesitate to experiment with two toned stripes and gingham checks of various sizes. Each fabric will lend itself differently and 'talk' to you during the creative process. You'll find all kinds of possibilities if you explore!
Read more in our Issue 49.
Download the PDF pattern now.
Designed by Judith Marquis
Amberlane & Amberpetites
www.amberlane.ca
[email protected]