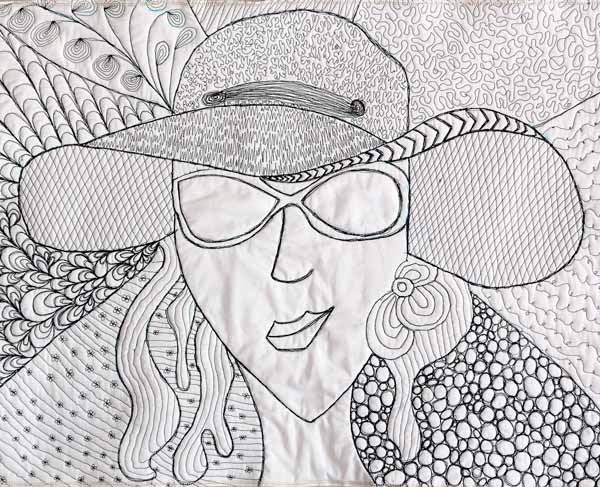 Zentangle is a form of artistic meditation, which creates complex intricate designs starting with an outline and finished with a 'tangle'. It is an amazingly relaxing method of drawing lines and shapes in repetitive patterns which activate the right side of your brain to increase creativity. Zentangles is an art form created from breaking down complex design into small, easy to learn, repetitive structures in search of perfection, information to symmetry and harmony.
Read more in our Winter 2016 issue.
Download the PDF pattern now.
Methodology by Ana Paula Brasil
Designed & Quilted by Jacqueline Grice
The Quilt Store
17817 Leslie Street, Unit 40 Newmarket,
Ontario L3Y 8C6
www.thequiltstore.ca
905.853.7001