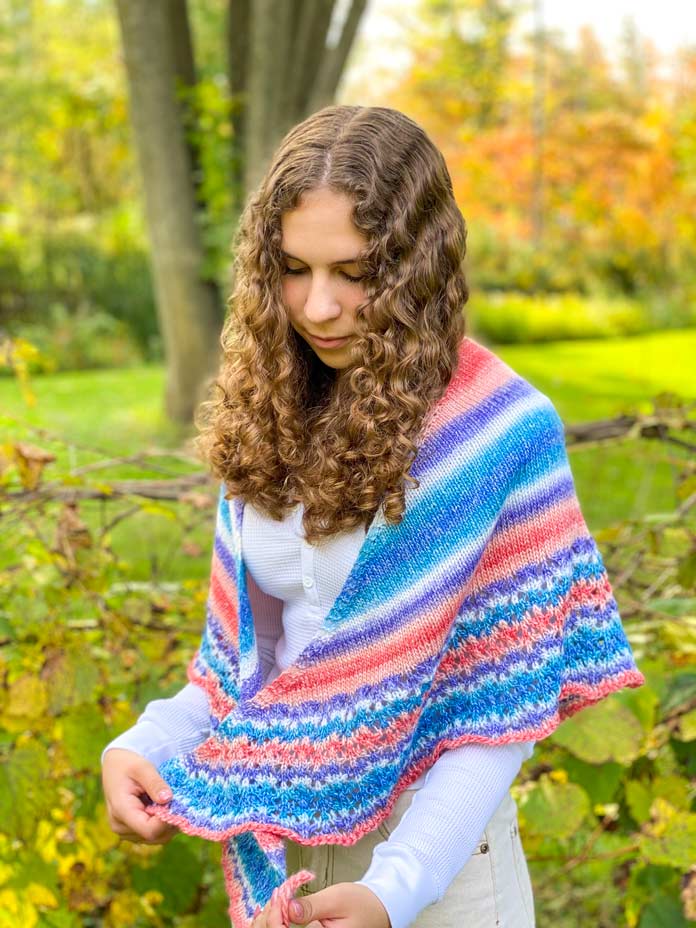 In 1890-91, Claude Monet painted a series of landscapes featuring haystacks in the French countryside. In this series, Monet explored light and atmosphere, showing similar subjects across the seasons, at different times of day and in all kinds of weather.
The overall triangular shape of this shawl, as well as the chevron lace pattern in its border, evoke the subject of these paintings, and the Sunset colourway reflects Monet's colouring of haystacks in frosty weather at sunset. The beautiful self-striping colours of Universal Yarn Colorburst shine in this design, and the generous yardage of Colorburst means that you need just one beehive ball of yarn to complete the shawl.
Download pattern.
Read more in our Issue 58.
Designed by Nancy Lekx
[email protected]