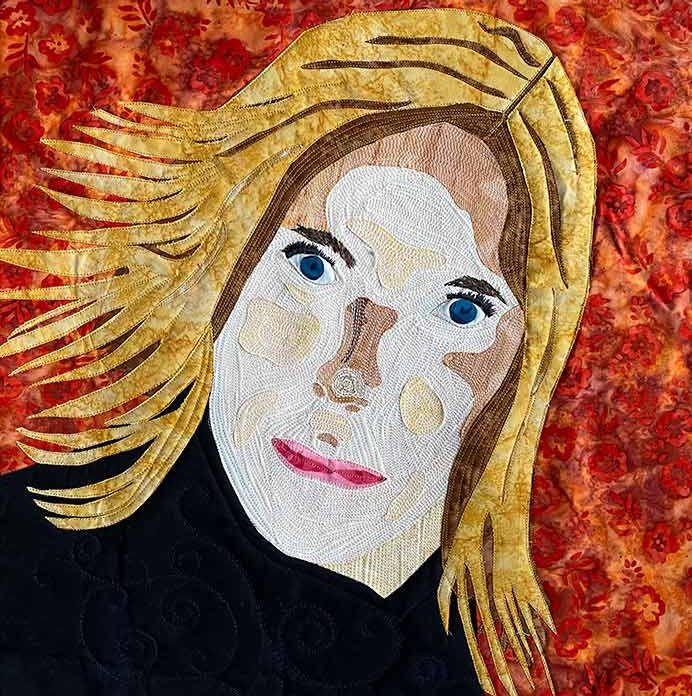 If you can make an incredible dinner simply by taking the leftovers in your fridge, then you can make a portrait art quilt. All you need is confidence, the same confidence you have when rummaging through your fridge and pantry and cooking up a storm, including a great app on your smartphone!
These instructions are intended for you to recreate your very own self-portrait.
Download pattern.
Read more in our Issue 54.
Claire Haillot
PFAFF® blogger for QUILTsocial
www.quiltingwithclaire.com