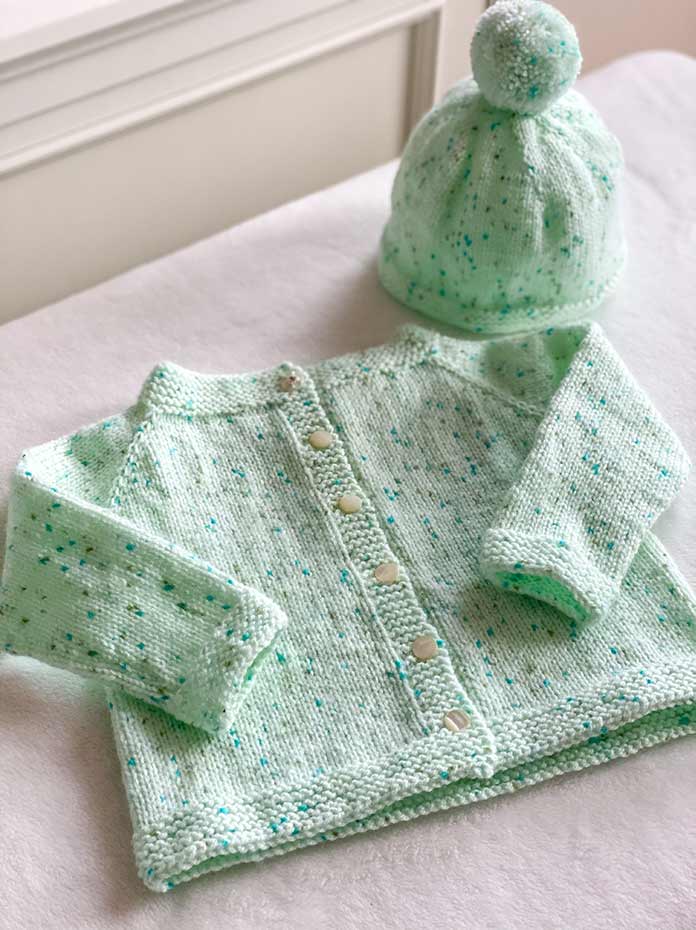 If you've already read this issue's Knit Together column, you'll see that this little project gives an opportunity to talk about a garment structure I absolutely love: raglan shaping!
For a time, it was the fashion to knit sweaters with a drop shoulder design. It was not my favourite time in fashion history. Sure, straight body pieces are easy to knit and make it easy to design or adapt patterns such as cables or intarsia to flow with minimal interruption, but (and, to me, it's a big but), the absence of shoulder shaping means that the 'blunt' sleeves bunch up under the arm, which is especially uncomfortable when an overcoat is also required.
Download pattern.
Read more in our Issue 53.
Designed by Cynthia MacDougall
www.CGKnitters.ca
blog: cgknitters.ca/blog/
ravelry name: macknitnow