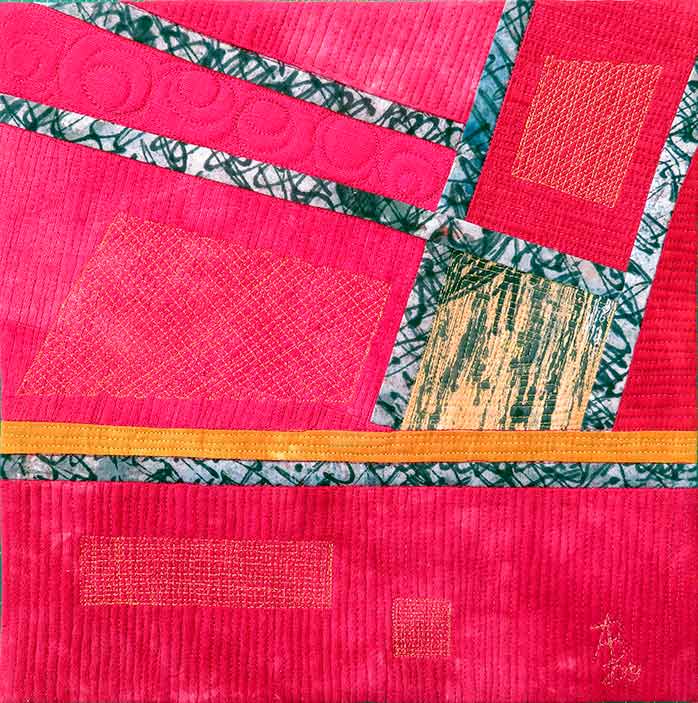 Some months ago, I woke up around 2 a.m., which is not unusual for me, and had a thought. At the time, I had just finished a week of intense studies about working in monochrome. The colour I had chosen to work with was red. It came to me that night that there's a beautiful architectural structure in Calgary, Alberta called The Peace Bridge. The bridge is a dark red colour, I could use its lines to design and make abstract art quilts. Join me as I show you how to use your own photos of an architectural structure or building that is close to your heart to design your own abstract pieces.
Let's talk about architecture today: it's defined as the art or practice of designing and constructing buildings. The complex or carefully designed structure of something.
Download pattern.
Read more in our Issue 53.
Ana Buzzalino
www.anabuzzalino.com
Instagram: ana_buzzalino
Facebook: anabuzzalino