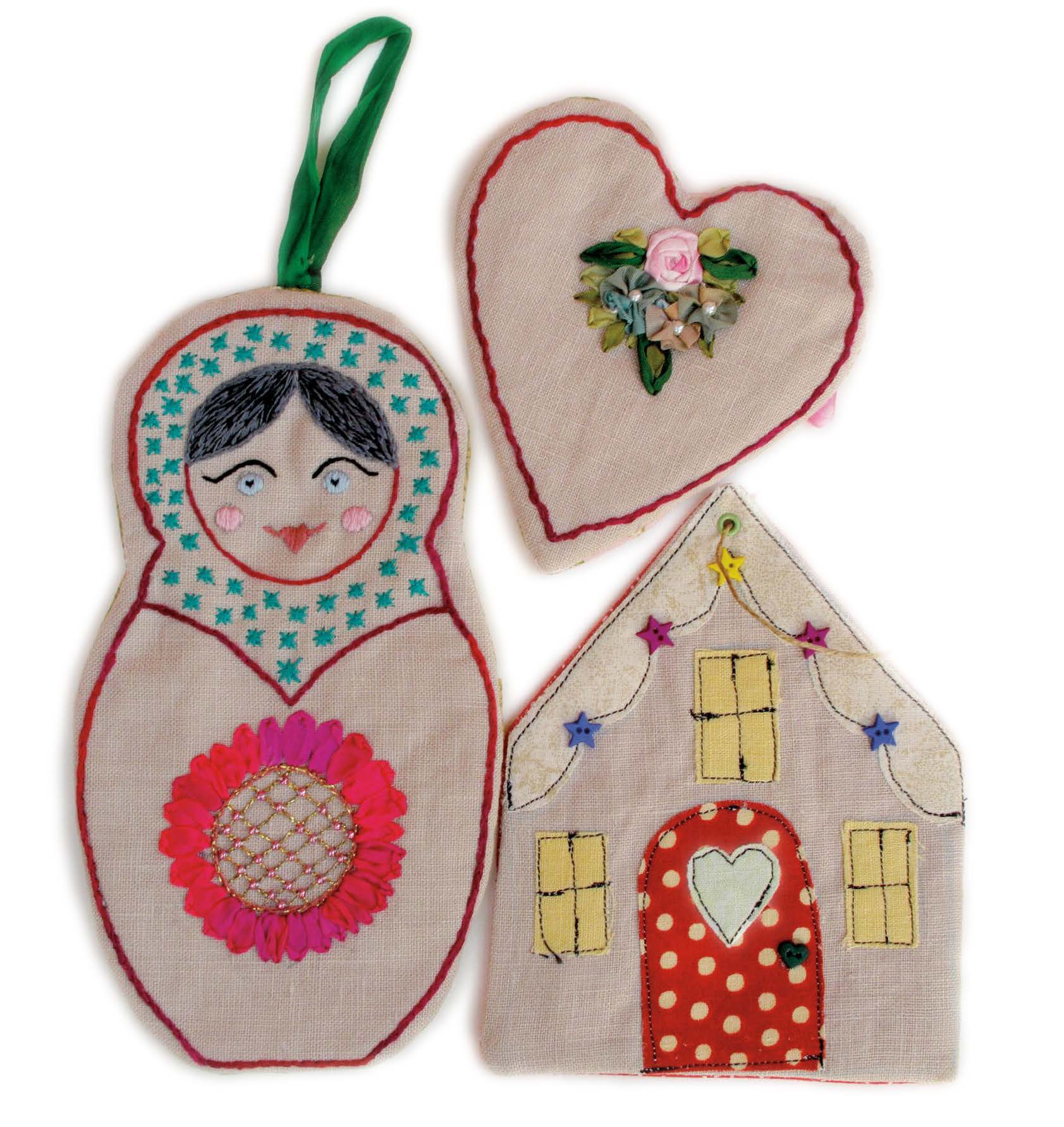 These little Gift Card Pockets emerged from bits and pieces of my craft stash. I wanted to create some keepsake-quality gift card presentations that I didn't have to buy along with the card. The pockets are also cost-effective because they use up little bits and pieces. Everyone has different things in their scrap bins, so these instructions are general guidelines. Play around with colours to match a theme or a season.
I've used natural linen as the background fabric because it is a perfect medium for all kinds of embellishment. I like the way linen has both a smooth and crisp paper-like surface and a subtle fluidity.
I found that dampening it with a spray of plain water and then steaming it with the iron helped get the worst of the wrinkles out. Once it's smooth, iron on some light-weight interfacing to the wrong side of the linen. This will prevent the linen from shifting, and stabilizes it for stitching
Read more in our Festive 2011 issue.
Download the PDF pattern now.
Designed by Nancy Devine
Heaven is Hand Made
[email protected]
nancywhiskeynancyo.blogspot.com