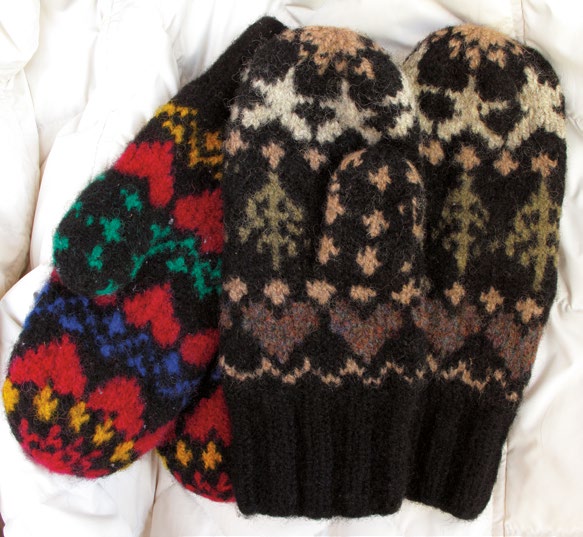 Raised in rural Cornwall in south western England until the age of 14, Marie always had a strong affinity for both the outdoors and for crafts of all kinds. She is a textile artist inspired by the forests, lakes and granite shield of Canada, and also the need to keep warm during our extreme winters.
Canada is a great melting pot for numerous knitting and craft traditions. These mittens were inspired by the Icelandic lopi sweaters knitted in her teens, the Fair Isle projects completed on return trips to the UK, and colours from the Mola designs that were recently popularized by the rug hooking community. Currently a half-time kindergarten schoolteacher, Marie divides her time between knitting, hooking rugs and the "day job"!
Read more in our Festive 2011 issue.
Download the PDF pattern now.
Marie Turner
Greenelf Designs Barrie,
Ontario
705.737.1620
www.greenelf.ca
Greenelfbarrie.etsy.com