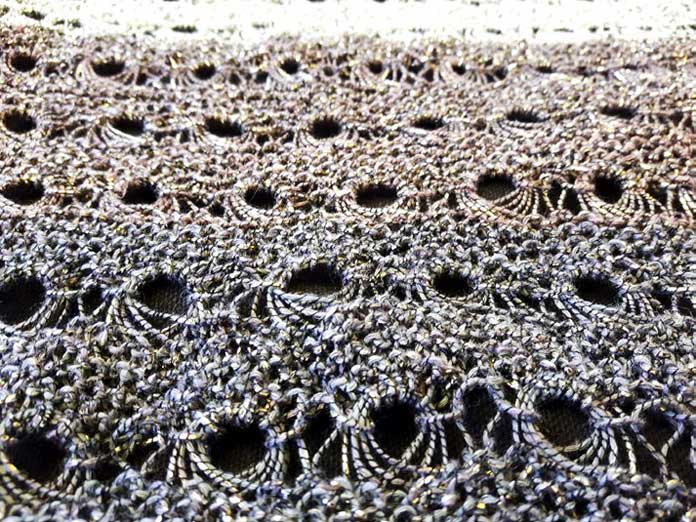 Do you ever go through your yarn stash and find a lovely summer yarn you were going to knit and you never did? By the end of this blog post, you'll be ready to cast on and knit a cool, sophisticated knit lace summer tank-top. The one in the photographs is knit with our yarn of the week, Universe, which comes in 10 elegant colors that each have a little bling bling in them to make your summer evenings sparkle.
I'm knitting this summer tank top out of Universe for Pam (my wife), and I thought it would be an excellent project to share with you. I have 5 different colors of this linen-cotton yarn that has a little glitter in it, and I thought it would go perfect over a camisole and under a jacket shrug or evening stole on a late summer's evening out to the theater. I started with the darkest color I had (Tin) and changed the colors gradually as I worked up to the top. Below is a shot of it from the top down.
Read more in our Issue 47.
Designed by Charles Voth
twitter.com/stitchstud
www.ravelry.com/designers/charles-voth