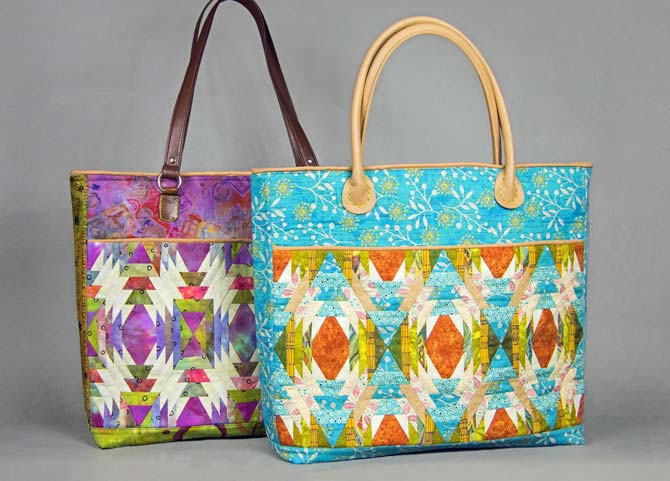 I LOVE WORKING WITH SCRAPS.
I even purchase bags of scraps to supplement my supply! The creative challenges and design possibilities they represent are irresistible. Run out of one colour or fabric? Find another colour/fabric that 'reads' the same or add some zing by using a contrasting colour. Pull out your scraps to create the foundation pieced pocket on this roomy tote. Use one of those gorgeous fabrics that you've been saving or string piece your scraps to make your own fabric for the body of the bag. Either way, it's Tote-ally Awesome!
Read more in our Spring 2017 issue.
Download the PDF pattern now.
Lucy Garvin
[email protected]