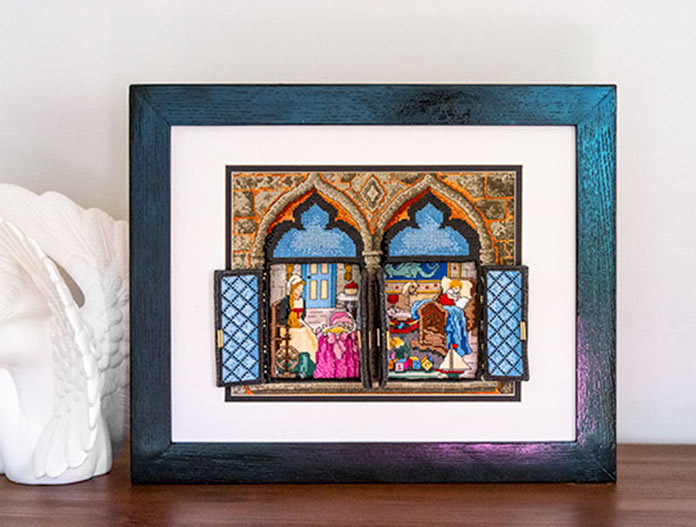 This piece was a happy combination of the theme for this issue and an art project our youngest did while in University! Katie created this large castle wall full of windows, and when you opened each window, you could see the room inside. I kept the project pieces long after she graduated, as I always thought it would make a wonderful cross- stitch series – and when Carla provided the theme, that long- delayed project was the first thing that came to mind.
It also became my COVID-19 project, as much of the stitching was completed in isolation. My thanks to Belinda Howell, who jumped in and helped by stitching the back layer! Due to the 3D nature of this piece, there were some corrections to the graph to make it easier to assemble, like shifting the windows slightly into the center and up a few stitches so the side/bottom measurements were easier to figure out.
Download pattern.
Read more in our Issue 53.
Designed by Jo Gatenby
X's & Oh's
RR 3
Tweed, Ontario K0K 3J0
613.478.5599
www.xs-and-ohs.com