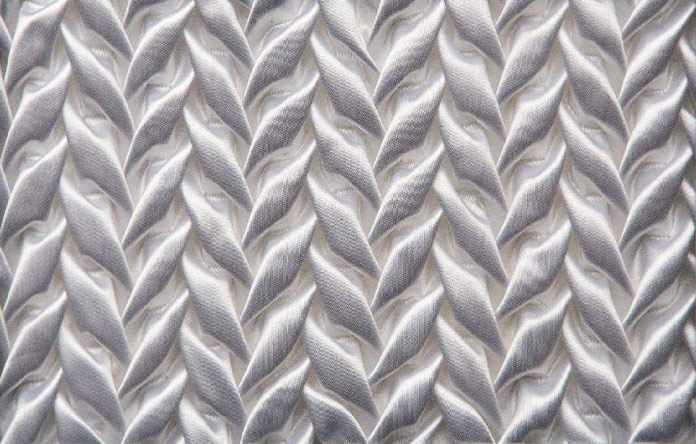 Most people think of little girls' dresses when the term smocking is mentioned. Oh, how many times have I heard "My mother smocked all my dresses when I was just a child" or "It's lovely but a dying art". Well I can tell you that neither of these two statements is true today!
In this series of articles, we'll explore a different kind of smocking, a form of fabric manipulation usually done from the back of the fabric. There are names for each style we'll explore but we're grouping all under the heading of Fabric Manipulations. You'll see how we can create the Beauty of Texture with them. They may be used in fashion garments, in home decor or simply as a framed work of art. You will see the basic form of the style. Then you will see how by making a few changes, you can create some really dynamic pieces. It is up to you to 'crank up' the fabrics and bring these design to life in your own way.
Read more in our Issue 46.
Designed by Judith Marquis
Amberlane & Amberpetites
www.amberlane.ca
[email protected]