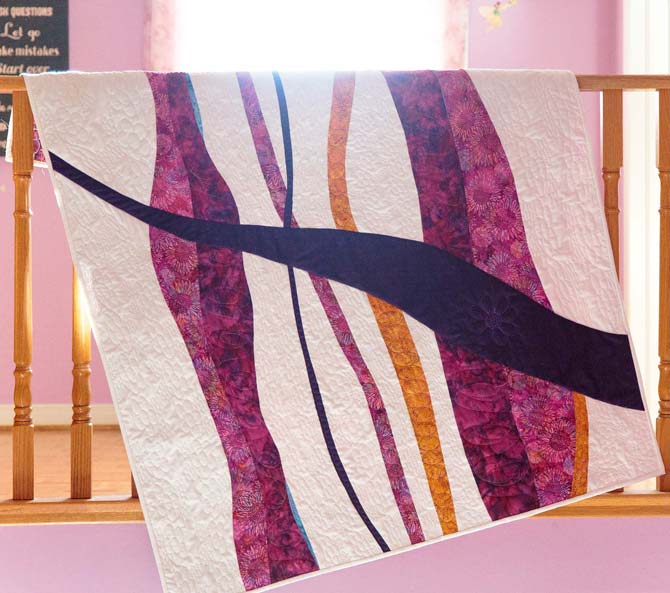 Let your inhibitions go with this free form curved piecing technique. Before you begin with your masterpiece, you may find it helpful to practice the methodology using some scrap fabrics to perfect the technique. Try using different widths for the curved pieces, you may prefer to make the pieces a consistent width from top to bottom or vary the width throughout. To create interest in the sample, I used strips that were symmetrical width throughout mixed with some that are not. There are no rules and no rulers, just your imagination.
Read more in our Spring 2017 issue.
Download the PDF pattern now.
Designed, pieced & quilted by Clodagh Coker
The Quilt Store
17817 Leslie Street, Unit 40
Newmarket, Ontario L3Y 8C6
www.thequiltstore.ca
905.853.7001