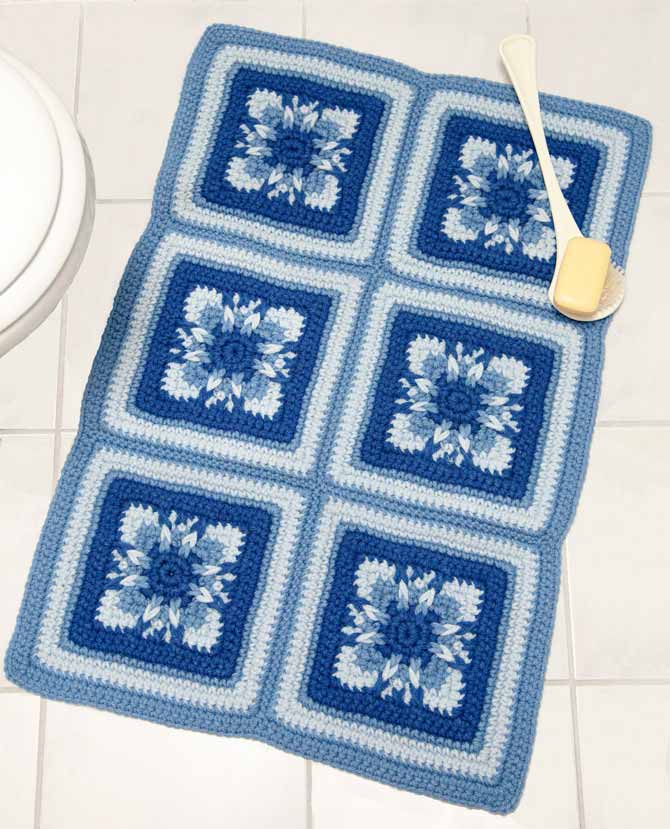 Unlike the canvas artist who can mix colours as required, I rely on yarn manufacturers for tones, shades and tints for my work. In 1979, yarns with such beautiful gradation were available and I created items with a liveliness that danced right out of my hands. Hence, the Serene Rug.
Read more in our Spring 2017 issue.
Download the PDF pattern now.
Designed by Ruth I. Forbes
www.nanaruth.com
[email protected]