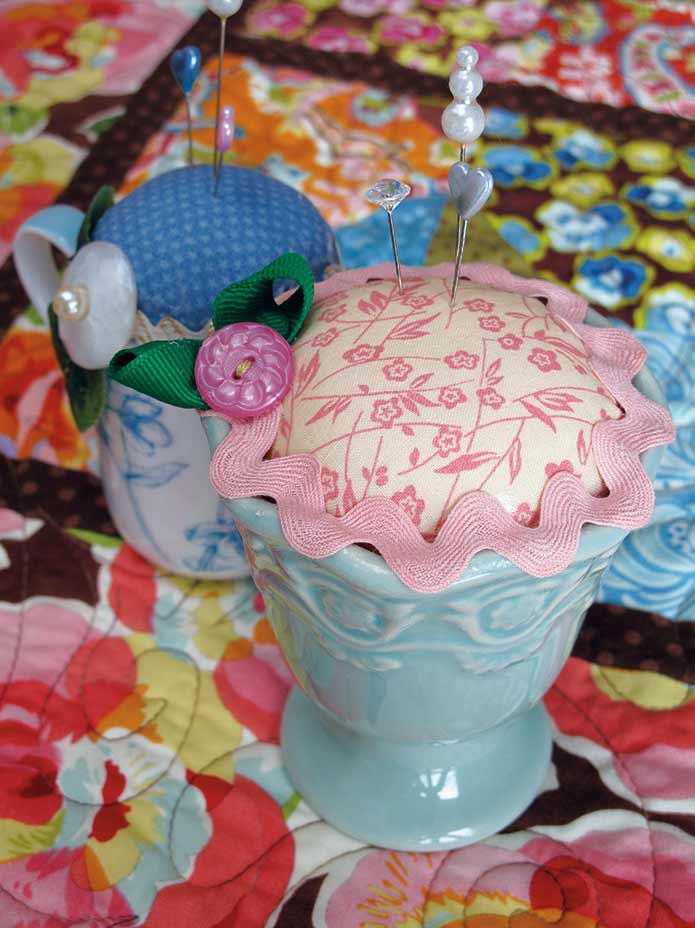 Nancy has been a crafter since she could hold a pair of scissors. Sewing and needlework became a passion in elementary school. She is a journalist by profession and when as- signments take her from her home office, she also takes the time to cruise around thrift stores and find new treasures to re-purpose. She is partial to vintage trims like ric-rac, bias tape, buttons, grosgrain ribbon and buttons.
Her aunt Rita taught her to sew during the summer of Grade 5. Her first project, a groovy '70s jumpsuit, gave her the opportunity to learn about selecting fabric, cutting it out and wrestling with zippers. Her aunt also shared her button collection with Nancy, thus setting up a life long addiction to button jars.
Her family is from the Maritimes, and each one of them has a particular home-based talent: cooking or baking, knitting, crocheting, rug making or woodworking – no one is very specialized. Each one of them can do just about anything.
Download pattern.
Read more in our Spring.
Designed by Nancy Devine
905.841.8333
[email protected]