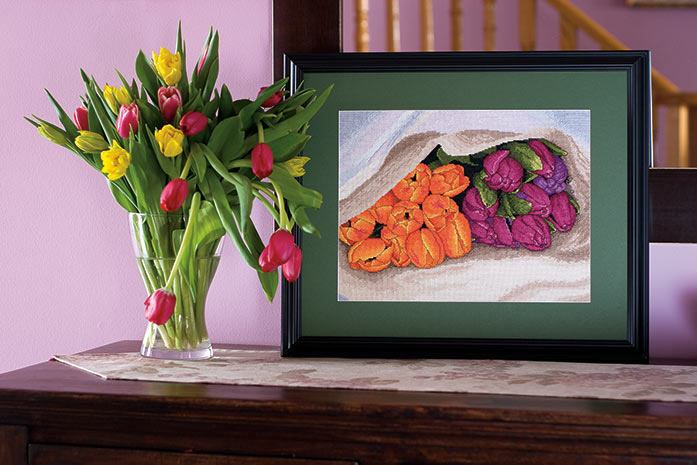 This design owes its inspiration to Carla, the publisher of A Needle Pulling Thread! She took this won- derful photograph of some flowers she had purchased at the Farmers Market, and asked me if I would use my talent to convert the picture into a design for the magazine. I accepted the challenge – and this lovely breath of spring is the result!
Part of the charm of this design comes from the use of layers… the background is half-stitched with a single strand of floss making it very soft and faded in the background, while the tissue paper is full-stitched with a single strand of floss, so the colors are still soft… then the flowers themselves are stitched with 3 strands, to really make them stand out, with deep rich colours!
Download pattern.
Read more in our Spring.
Designed by Jo Gatenby
X's & Oh's
RR 3
Tweed, Ontario K0K 3J0
613.478.5599
www.xs-and-ohs.com