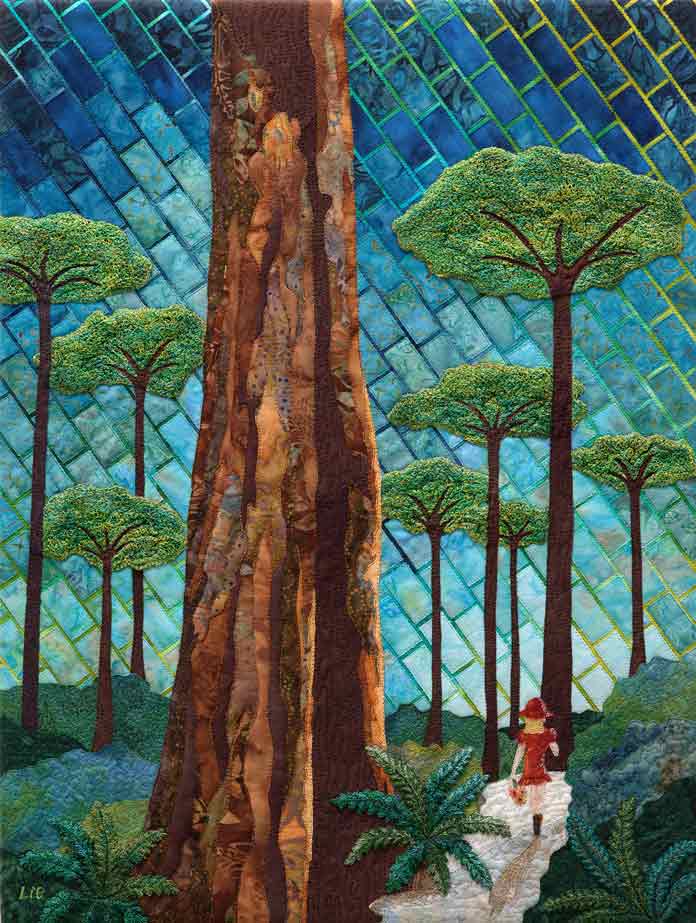 Le Petit Chapeau Rouge (The Little Red Hat) art quilt was inspired by a visit to the California Redwoods.
The mosaic background is a technique developed by Gloria Loughman, but I used my own method of application by stitching everything with a walking foot and a fine nylon thread.
I hand dyed the background fabric that makes up the rectangles to create different highlights. Batik was the only fabric used in this quilt and the technique to create the quilt layers was raw edge appliqué.
Read more in our Issue 45.
Designed by Lise Belanger
en.libexpression.com
[email protected]