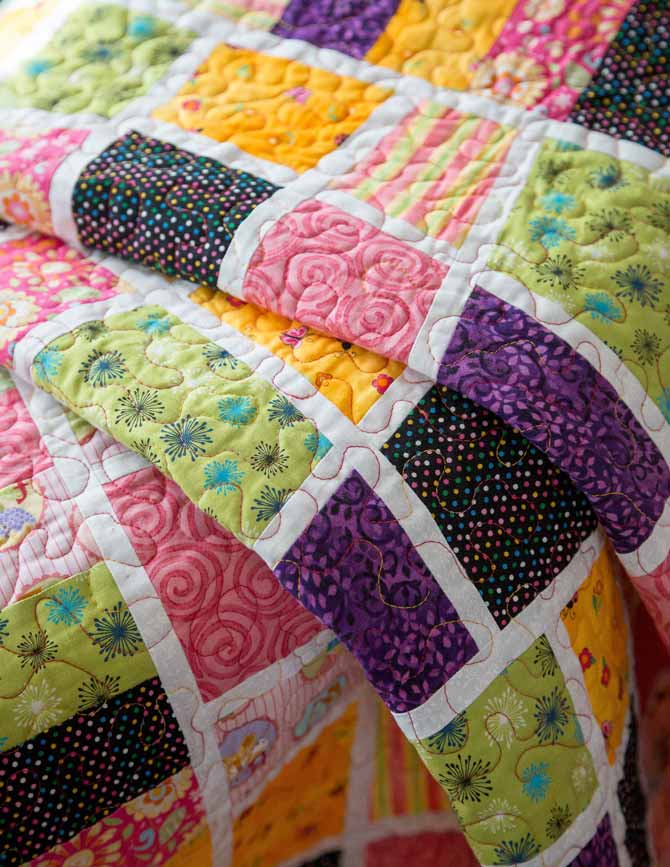 Here's a fun quilt that will help you reduce your stash of leftover fabric pieces. The fabrics you use will give your quilt a totally different look: make it grunge, make it vintage, make it traditional, or as in this case, make it modern. Reducing your stash and exploring the stained glass effect, bonus!
Read more in our Spring 2017 issue.
Download the PDF pattern now.
Designed by Doreen G. Teasdale, Brampton Sew N Serge
289 Rutherford Rd. S. Unit #7
Brampton, Ontario L6W 3R9
www.bramptonsewnserge.com
905.874.1564