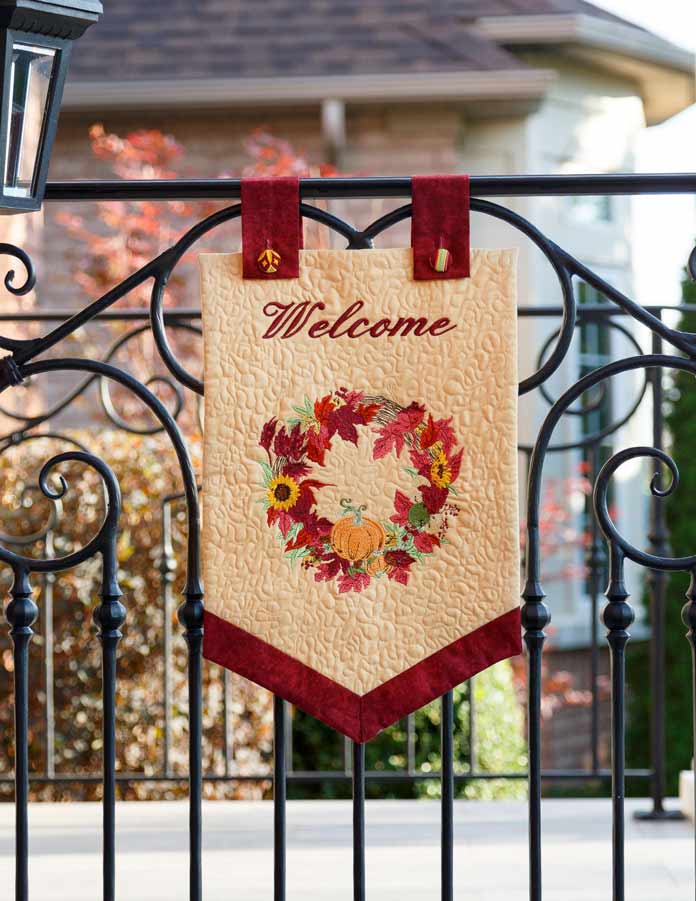 The inspiration for this project came from Anita Goodesign. When we received the Wreaths for All Seasons designs in January I had great plans to make a banner for every month to hang on the front door. Needless to say, this was very ambitious and time got the better of me! It's now August and I've finished the first in what may become a Banner of the Quarter to welcome quilters to The Quilt Store.
Having grown up in British Columbia, where the fall colours aren't as vibrant as they are here in Ontario, I continue to be in awe of the fall colours every year. I chose the Fall Floral Wreath as the center of the banner to reflect the beauty of the Fall Season, being inspired by the palette of burgundy, reds, oranges and yellows that only come alive in nature during the fall.
Read more in our Issue 45.
Download the PDF pattern now.
Designed by Clodagh Coker
The Quilt Store
17817 Leslie Street, Unit 40
Newmarket, Ontario L3Y 8C6
www.thequiltstore.ca
905.853.7001