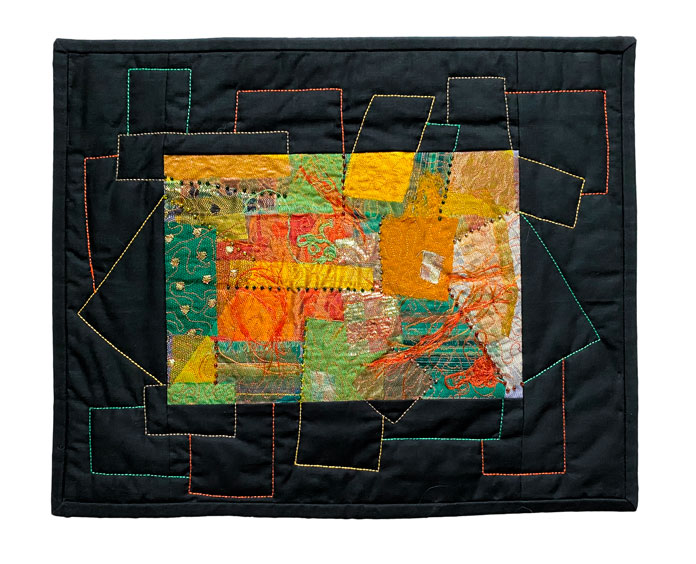 While I don't consider myself an artist in creating a true-to-life landscape, I can create the illusion of a landscape in the form of abstract art. I've made several abstract landscapes, each different from the other. In Summer's Over quilt featured here with the black border reminds me of an aerial view of grain fields on the prairies. The blue and yellow quilt is a typical view of the prairies with endless blue skies, golden wheat fields, and a grain elevator. The one in my step-out pictures is a snowy winter landscape but the process is the same.
They are easy to create, no pattern required, and even better – there's no right or wrong. Landscapes are fluid, and the abstract method makes them easy to assemble. Anything goes – I hope you enjoy my process of creating abstract landscapes.
Download pattern.
Read more in our Issue 58.
Designed by Elaine Theriault
crazyquilteronabike.blogspot.ca