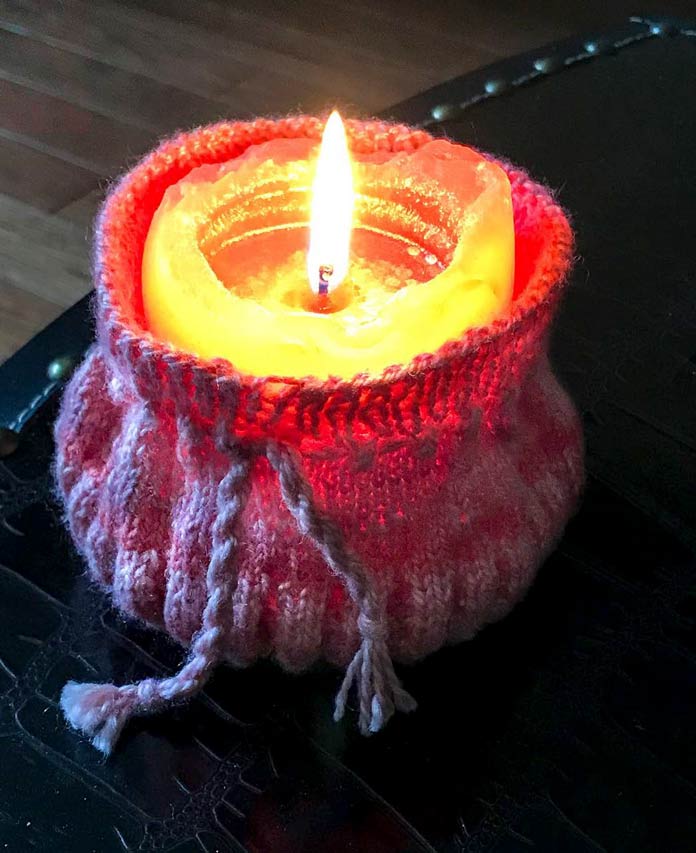 This 'light ornament' can be adjusted in several ways.
It fits a Maller battery-operated candle just like in the picture. It is also designed to accommodate a real votive candle holder. I kept the bottom opened to insert most glass votive candle holders.
The eyelets and i-cord portion of this pouch makes it adjustable to larger votive candle holders.
Read more in our Issue 48.
Download the PDF pattern now.
Designed by Jacqueline Grice
KnitSwissYarns
www.KnitSwissYarns.com
Ravelry: KnitSwiss