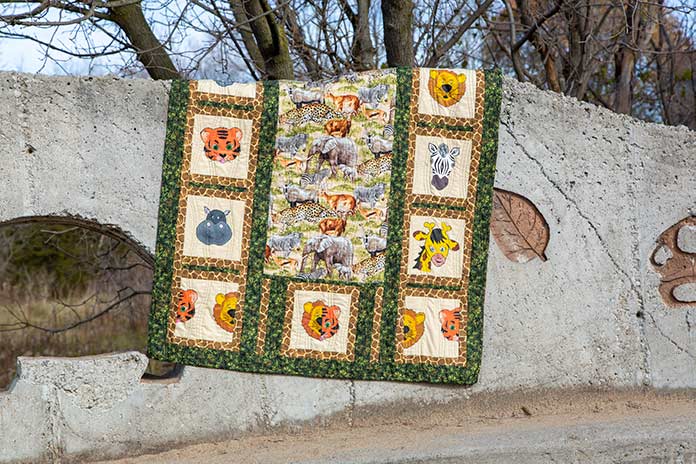 Split the Zoo! was inspired by three things.
First My love of wild animals; their colours, how they live and of course their faces. I love a visit to the zoo, a good movie or documentary about wild animals and on my bucket list is an African safari.
Second Trying and exploring a new form of fiber art, drawing and fabric painting. With a little help from the internet I found some basic animal faces to draw. You can go on your own journey, check out colouring books and the internet or use the pictures I have included with these instructions.
Third "Split Personalities" is an article a friend in the industry wrote. Diane Gloystein, an Educator with Sulky of America, has given us permission to use this idea from her book Embellish Your Life with Sulky. In this article Diane uses raw edge collage appliqué and a large amount of creativity to create, as she says, "the two different people living inside of you."
Download pattern.
Read more in our Issue 54.
Designed by Cathy McLean
Product Specialist
www.hakidd.com