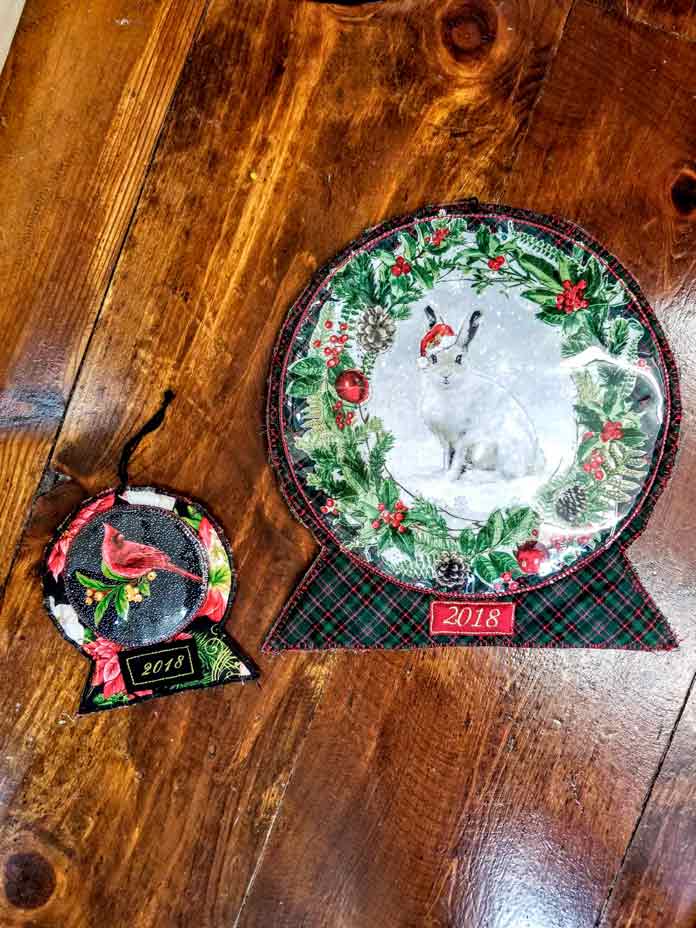 The magic of snow globes has always been a source of magic and enchantment for kids and adults alike. The vinyl sewing products available allow us to transform our favourite fabrics into a magical snow globe ornament to be hung on your Christmas Tree.
What you choose to feature in your snow globe is as widely ranged as the thousands bolts of fabric in The Quilt Store.
I will share several techniques which you may choose to combine when designing your own personal snow globe.
Read more in our Issue 48.
Download the PDF pattern now.
Designed by Clodagh Coker
The Quilt Store
17817 Leslie Street, Unit 40
Newmarket, Ontario L3Y 8C6
www.thequiltstore.ca
905.853.7001