Knit Together with Cynthia MacDougall
The holidays are a bustling time – there are all the preparations for shopping, meals, and decorating, plus, at times, the logistics of getting family members back home, and having the house ready to receive them.
Researchers have said that we can be happier if we simplify our lives, but with all of these things to do, where does one start?
My life is structured such that I am not impacted by a lot of the hustle and bustle of this time of year. Still, as the season approaches, I can feel my anxiety level go up as I try to find the 'perfect' gift for my parents or a niece I don't see very often. So, even with my seemingly simple life, I've had to adopt strategies to simplify.
With so much going on, it can be difficult to find a minute's peace to sit down and knit, even though we know that a few minutes of knitting might be just what we need to restore our energy. As an avid knitter, finding knitting time is important to me.
I learned years ago not to knit gifts for Christmas, although, for each of the past few years I have made sure that Dad has a pair of handknit socks at Christmas. To avoid a last-minute crunch, I keep a pair of "Dad socks" on the needles year-round. If I can get the 2013 socks done and start the 2014 socks before this Christmas, great!
To enjoy more of the season and get as much time for knitting as possible, I've taken steps to scale back in other areas too: I decorate the house more simply and have one or two smaller get-togethers rather than one big one. A new tradition I've started is a "holiday knit night," which gives some of my knitting friends an oasis in their holiday bustle.
Read more in our Festive 2013 issue.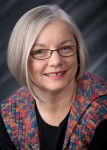 Article by Cynthia MacDougall
www.CGKnitters.ca
blog: cgknitters.blogspot.com
ravelry name: macknitnow