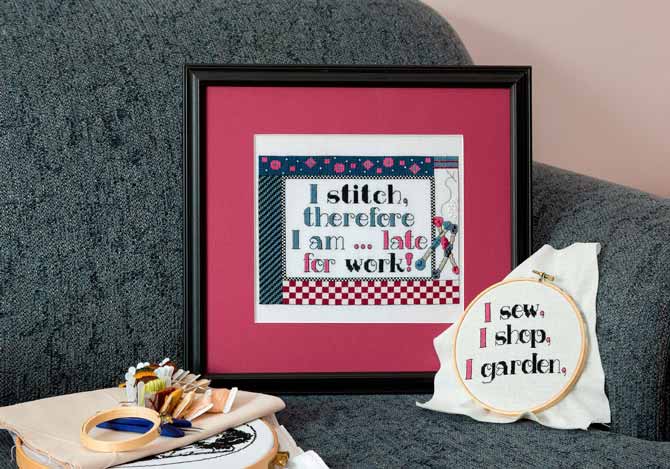 The border for this project was actually inspired by another design I did, sort of Zentangle inspired, and I began working on a series of designs another of which will appear in ANPT in coming months. Once I had the saying, it lent itself to so many hobbies that I couldn't resist making variations. Stitching and Reading are my own two weaknesses, but other options are provided. I encourage you to create your own personalized sampler using buttons or treasures that reflect your favourite weakness in place of the books or stitching materials on my designs.
Read more in our Winter 2016 issue.
Download the PDF pattern now.
Designed by Jo Gatenby
[email protected]