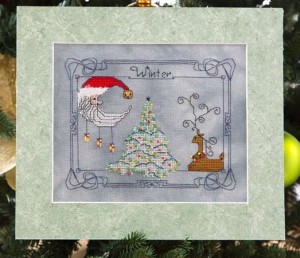 When designing this charming scene for our winter issue, Maria surely dreamt of the many things that warm the heart during the coldest season of the year. Comfort in winter lies in the cherished memories of the holiday season and how the brightest lights are found on the Christmas tree, and the North Star – ever watching over us.
Read more in our Winter 2014 issue.
Download the PDF pattern now.
Designed by Maria E. Gollek
www.marnicdesigns.com
Aspiring to inspire before I expire