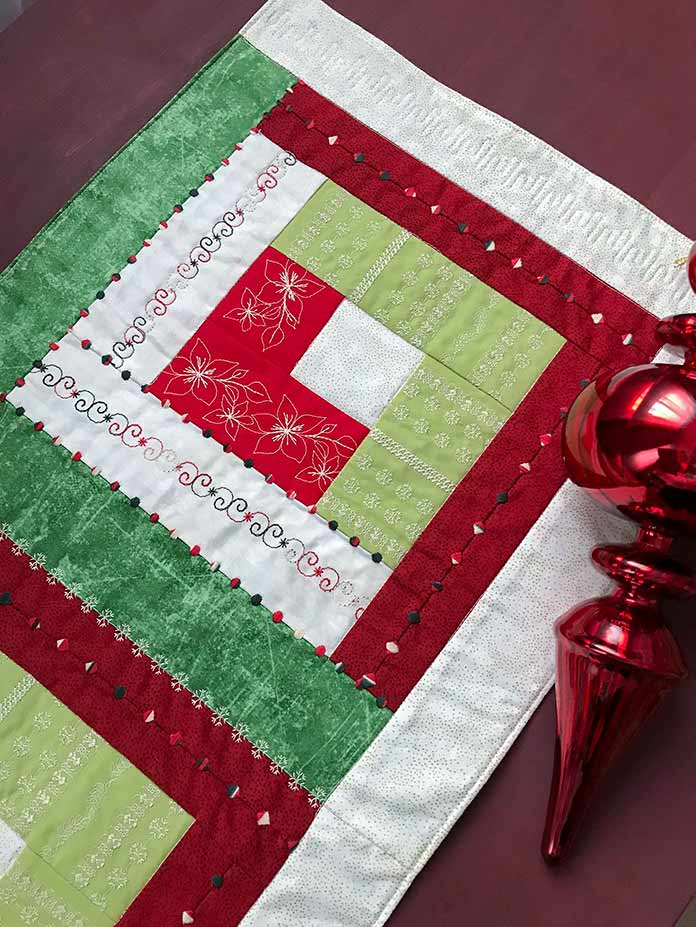 I'm fortunate to have a family of crafters and women who created and passed down family heirlooms for me to enjoy. My husband's mother made sure to gift me with several items that her mother made for Christmas, including placemats and a tablecloth that she hemmed by hand. Now that my mother-in-law is in a new apartment, I thought that I would create a table runner with the bright, nostalgic holiday colours for her to enjoy.
I was inspired by the variety of built-in stitches on the PFAFF® quilt expressionTM 720 to recreate the look of hand stitching on the table runner. The classic log cabin block echoes the sentiment of being at home with family for the Holidays
Download pattern.
Read more in our Issue 52.
Designed by Sarah Vanderburgh
www.sewjoycreations.com