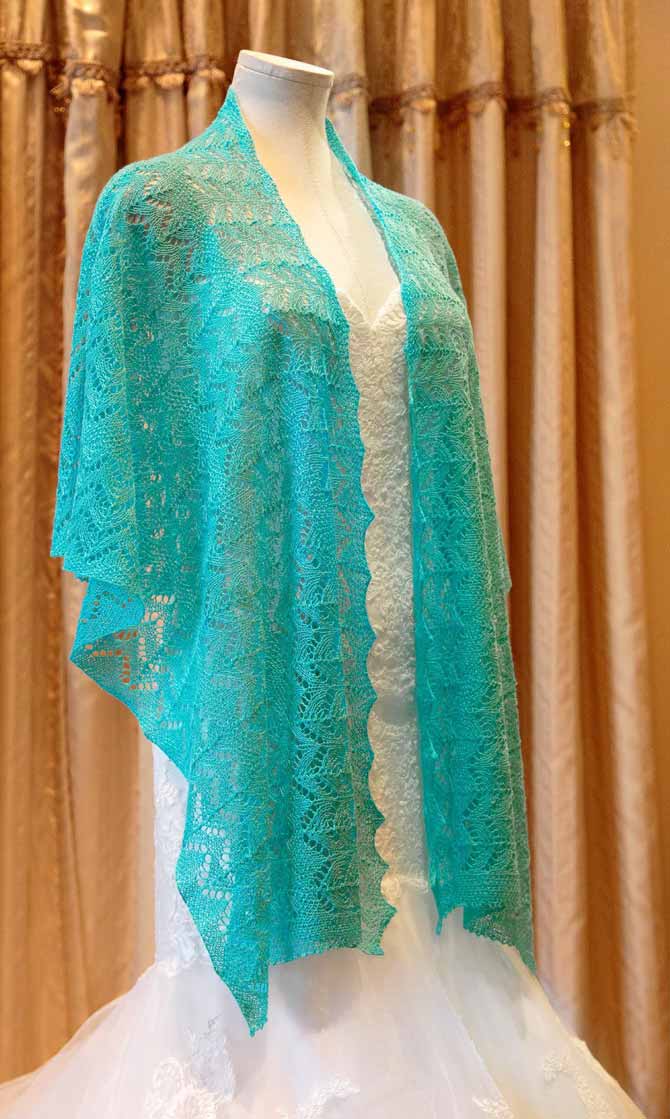 In Great Britain, and some areas of North America, a horseshoe is considered a symbol of good luck. An ornately decorated, fabric horseshoe is often given to a bride to carry down the aisle at her wedding.
This symbol inspired me to create the Double Horseshoe Wedding Shawl. It has double the luck, because not only is it knitted in the shape of a horseshoe, the lace pattern in this piece is called the horseshoe pattern.
Read more in our Summer 2017 issue.
Download the PDF pattern now.
Designed by Cynthia MacDougall
www.CGKnitters.ca
blog: cgknitters.blogspot.com
ravelry name: macknitnow
Wedding dress and mannequin courtesy of The Gown, Newmarket, Ontario.