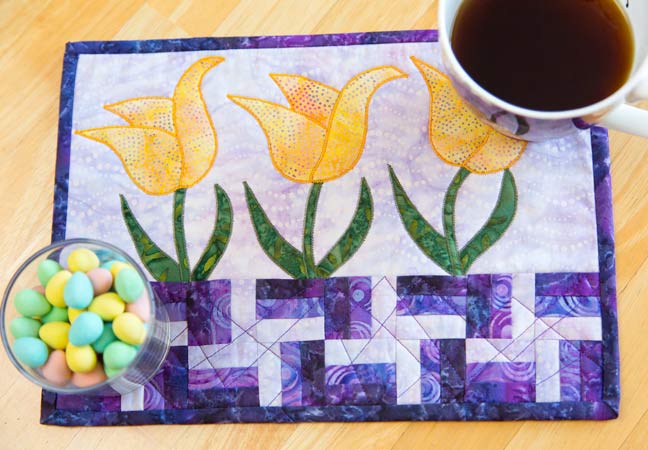 The Dancing Tulips Mug Rug is the third in a series of four seasonal mug rugs. Jennifer's 2015 mug rug challenge started January 5th with the first of 52 which can be seen on her blog www.quiltsbyjen.ca.
A selected few are included in this feature purely for eye-candy and inspirational purposes.
Read more in our Spring 2015 issue.
Designed by Jennifer Houlden
Quilts by Jen
www.quiltsbyjen.ca