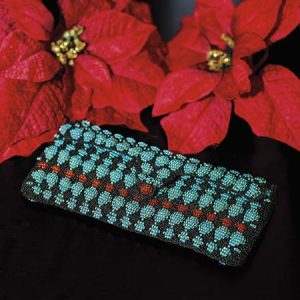 We explored bobbles in the Summer and Fall 2011 issues of ANPT. Having practiced on single and double bobbles it's time to take it one step further and play with different size bobbles to create a beautiful evening bag.
Read more in our Festive 2012 issue.
Download the PDF pattern now.
Designed by Flo Flory
[email protected]