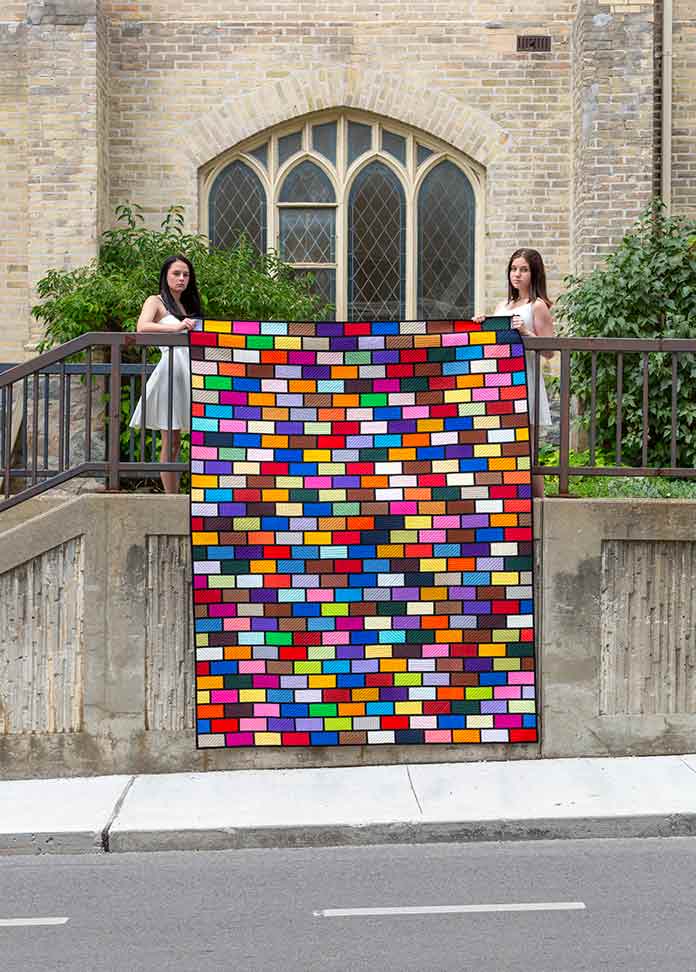 I've always love bright colours. I remember in high school wearing a bright coloured shirt my mother had made me. As a 17-year-old teenager, like everyone else I wanted to fit in, be cool. Well let me tell you, in 1977 wearing the bright coloured shirts did not make you fit in or be cool, but for what ever reason I did not care. I loved the colours and I wore the shirt with pride.
My love of bright colours remains to this day, it's obvious in many of my quilts. The inspiration for this quilt came from loving the geometric shape of a brick wall and the love of solid coloured fabrics. Having purchased several pounds of solid remnants in every colour of the rainbow a quilt plan formed itself.
Download pattern.
Read more in our Issue 53.
Designed by Paul Leger
www.paullegerquilts.com