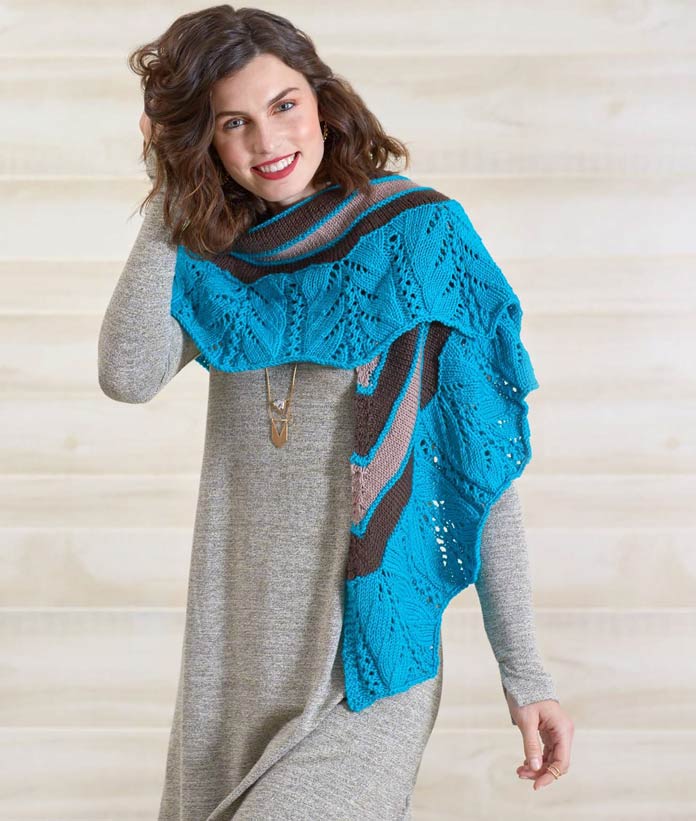 Shawls come in different shapes, some cover more others less. Some shawls, like this crescent shawl are perfect to wear even as a scarf. And on a rainy day, it keeps the shoulders warm. It's perfect for office wear too all year round especially if your desk is just below an air vent? Knit up in Red Heart Chic Sheep , 100% wool, so soft you won't want to take it off.
Read more in our Issue 49.
Download the PDF pattern now.
Designed by Lisa Gentry
www.redheart.com