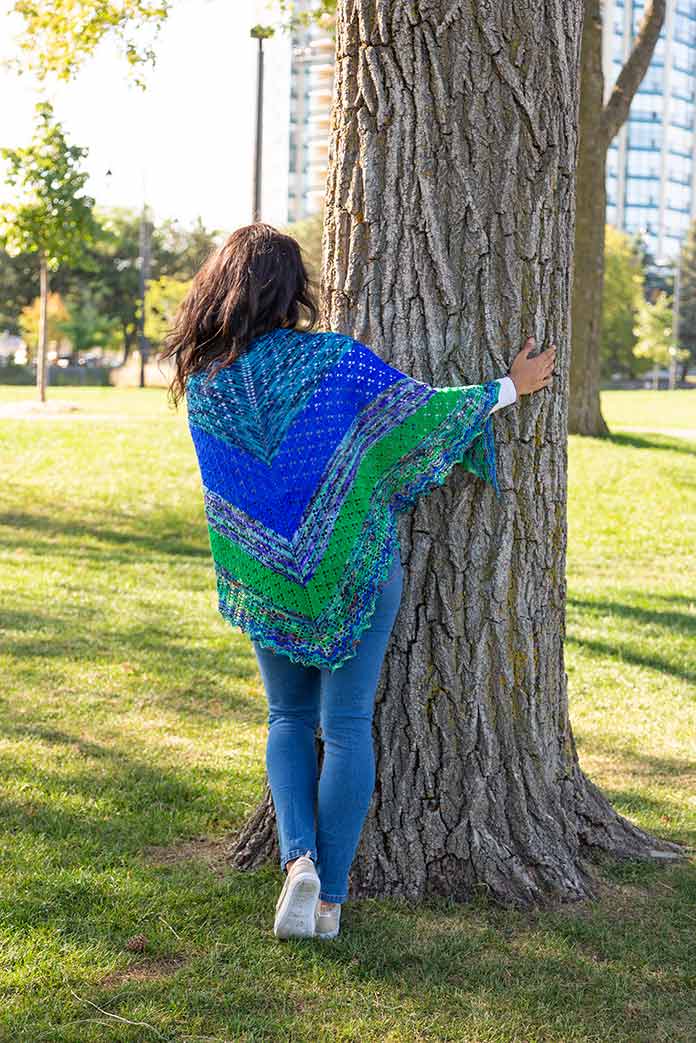 There is the family you are born into, and there is the family you choose. A group of colleagues, all now retired from teaching, is one such chosen family for me. Diane, a knitter, is part of that family, and since knitters rarely receive hand knitted gifts, I have designed this shawl for her. Diane loves colour so I have chosen a curated collection of bright shades from Koigu Wool Designs.
Choose more subdued shades, or knit the entire shawl in one variegated, tonal or solid-coloured yarn for your more conservative relatives. Approximately 800 yards of yarn are required to knit a shawl to the size of the sample. With additional yarn, you could make a larger shawl; the eyelet pattern and/or the border pattern can be repeated as many times as desired.
Download pattern.
Read more in our Issue 52.
Designed by Nancy Lekx
[email protected]